GMC holds a special place in my heart – it's the first audax I ever rode as a member of AUK. It was the end of my 2015 season, I was bored of TTing, wanted some longer rides and spotted two 300km audaxes starting within a short riding distance of home a week apart, so took the plunge. The other 300 has since fallen off the calendar, but I'm glad to see GMC is still going strong as I honestly think it's one of the best days out in the South East.
The route and I have both changed since that first running. In 2015, I arrived on my aero bike with 23s, set off slowly in the pack worrying that 300 hilly kms was a very long way and I should conserve my energy… before dropping my group leaving Seaford and riding the remainder solo, arriving back at Ivan's first.
Contrast with this year, turning up on a steel bike with 28s and dropping the field before the first control, again arriving at Ivan's first… within about 5 minutes of the time I arrived first time.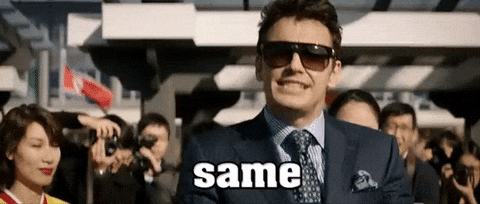 For me it seems 'you never go faster, it just gets easier'… or maybe it's just the post-LEL food baby I've been carrying around slowing me down.
The early dropping of the field was accidental. I arrived early, but made myself late with what I think polite society refers to as 'a dicky stomach'. I also spent a bit of time getting re-acquainted with one of the ACH lads I'd last met half way through the Pennines while sleep deprived. I caught the rear of the field by the top of the first short climb, reeling in the front-runners over the next couple of miles. There was a coming together at some lights, then the rider ahead was climbing a bit too slowly for me and suddenly I was alone. I wasn't smashing the climbs, but the adrenaline from a late start probably had me hitting them a touch harder than necessary.
You get a magnificent sunrise heading out toward Ebbsfleet as the road steadily climbs, then drops, then climbs again. What should be a fairly dull dash out East via fairly large roads is actually a pleasant warm up that prepares you nicely for the fun ahead.
After Ebbsfleet, you're off into the lanes and things start getting vertical, culminating in the climb up the back of Toys Hills from Sundridge. I remember this feeling quite substantial first time… this year it took the turn off to Emmetts Lane for me to realise I was on the first 'major' climb. Being on your own you can obviously take things easier and I suspect I was being very lazy on some of the climbs – certainly Kidd's was taken at a crawl!
The descent down to Edenbridge gives you a chance to recharge the batteries and the first control is fully manned, with a cornucopia on every table. Regretfully, I didn't stay for the feast, but hopped straight back on the bike and headed off just as the next group was arriving. The first controls are always too early for me to be hungry or in need of a stop and I wanted to be home at a sensible time regardless of the obscene amount of climbing still to come.
Once you've cleared The Wall and left The Ashdown Forest, the road to Seaford is lumpy, but never hard and the scenery steadily improves as you head for the coast. I fluffed one of the info controls and lost my jacket while photographing another (later rescued by another rider)… I get the need for them, but infos will never make my list of favourite things about audaxing.
Approaching Seaford, you're faced with the magnificent High and Over. The road steadily grows more lumpy and you spot a chalk horse in the hilltop to your right… then the road ramps up steeply, before easing off. You turn a corner and grind to a crawl as the road points almost straight up. The top gets tantalisingly close and your quads start burning as you grind your teeth and mash your way to the summit. You soft pedal along the flat at the top. You can already barely breathe, but the view takes your breath away. Cliffs, the sea, Seaford unravelling down the hillside. You pick up speed as the road starts to dip and the sea temporarily disappears behind the trees and buildings.
The beach itself is a bit of a let down. Pebbles, very windswept. A quick stamping of the brevet, removing a stone from my shoe and back up to a petrol station to grab some fluid and a bite to eat. Then straight back on the bike and up the easy side of the High and Over, waving to the cyclists just arriving. The descent back down the other side is incredible – ridiculously fast and sweeping bends where you can almost touch your knee to the asphalt. More riders fighting their way up with a cheery wave as you pass.
This is where the route diverges from that first running of the event, climbing steadily toward Crowborough. I remember this leg being harder last time – a ferocious climb through a village or town that the route no longer visits. That's not to say this leg was easy, however, and I spent a while lounging around outside the petrol station control to let my legs recover. I was expecting a tough ride into Bexhill – last time the route had massively cut against the grain and I was expecting a couple of hours of very hard, very slow riding.
I needn't have worried. The new route was much more smooth-flowing. Still plenty of elevation, but nothing that really broke your rhythm. Before I knew it, I was in Bexhill and heading straight back up and out, wondering if I'd mis-remembered how tough this ride was.
I hadn't. The section between Bexhill and Royal Tunbridge Wells is torturous. None of the climbs on their own are too harsh, but there's just so many and the descents are narrow, twisty and impossible to carry speed through. There is no flow – just endless up followed by occasional down. If it wasn't for the scenery and quiet roads, this section would be no fun whatsoever. It drags and drags and the signs for Royal Tunbridge Wells take forever to appear.
I had a sulk in the outskirts. My water was running low, I'd sweated out all my salt and the final climb had just gone on a few metres too long. I sat in a driveway and waited for my legs to finish their revolt and then free-wheeled down to the petrol station control to load up on electrolytes and try to undo some of the damage of the previous sector.
Fortunately GMC reverts to type after Royal Tunbridge Wells and you can settle back into a groove… that is, until you reach Brasted, where Brasted Hill does its very best to finish you off. Even taking it easy, I was tempted to hop off and push. It's a brilliantly diabolical end to the climbing and a genius piece of route design.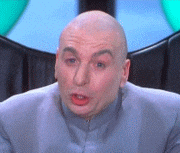 The final run in through the outskirts of London is probably the fastest part of the day. Despite the heavy traffic, you can bomb back in at over 20mph without too much bother or just sit back and rest your legs while you descend back into Greenwich.
I arrived back at Ivan's shortly before 7.30, rang the bell and was subjected to the usual incredible hospitality this event is known for. A beer more or less forced into my hands and two giant servings of gnocchi and pesto. Ace. Unlike last time, I decided to stick around and chat to some of the faster finishers… Mel Wasley appeared around 5-10 minutes later (an incredible performance!), but didn't stick around… it was about an hour before the first handful appeared, by which time I had to do a runner.
I can't recommend this event highly enough for anyone wanting a more challenging 300. It's tough, without ever feeling gratuitous and the excellent hospitality at the end makes all the climbing totally worthwhile. I've yet to try its sister event, The Shark, but it's on my list of must do events too.