Strap in. It's a long one!
The London-Edinburgh-London was one of the first 'ultra' rides I ever came across and sparked a curiosity and a desire to be able to cycle such distances – not as a tourist, but against the clock and pushing to find your limits. It was a slow burn and it took until last year before I really understood the world of audax and found 'my people' – weirdos who ride through the night and push the limits of what's reasonable on a bike. Last year the Transcontinental Race was my main focus, but with 2017 being an LEL year, there was no way I was going to miss the opportunity to ride.
In the long run up, I had endless conversations with Darren Franks about tactics, kit choices and a plan of attack for getting around as quickly as humanly possible. I'd pretty much talked myself into turning up on a TT bike with all the trimmings before I was hit by a bus on my commute in London and had some sense knocked into me.
Now the plan was simply to get round. I'd DNF-d at the National 24 hour the weekend before LEL and my lower back and hamstring were threatening to scupper the entire ride. I settled on my usual audax set up – my Bowman Layhams Disc prototype with some clip on aero bars and my usual frame bags and kit. Nothing fancy and everything tried and tested. I also struck an agreement with Darren that we'd aim to ride together from the start to increase our odds of getting around in a good time (we were secretly aiming for a very good time). Darren was even able to persuade Jasmijn Muller to join us (fresh from winning the National 24!) – she'd be too fatigued to do many turns when the pace was hot, but a sensible head full of experience to help keep us on track, round out our little team and tow us through the night when the pace slowed.
The final spanner in the works was that Alice's cousin (a very close cousin) had chosen the Saturday before LEL to get married… In Ludlow. Danial at LEL was amazingly accommodating, letting Darren sign me in, but the various motorways between London and Shropshire were less kind. We left at five and were back in Earlsfield for nine. I'd managed to pick up tomorrow's food rations at a service station en-route, but still had to fit my mudguards, set up all of my frame bags and generally faff around before I could even consider sleep.
To make matters worse, my mudguards were cut to fit my old frame and the stays were too short and clearance at the chainstay bridge was too tight for the guard plus my tire. I threw tools around my kitchen for a good few minutes before hacking the bottom of the guard to fit around the tire and remembering that the stays for the front guard were uncut and would be long enough for the back. It wasn't pretty, but looking back at the weather, I'm extremely glad I spent those precious final hours bodging a guard on. Luckily, I had a spare front clip on lying around, so bike fully prepared, I finally crawled into bed. At 1am.
All too quickly my 2am alarm went off and I woke to torrential rain and truly ghastly conditions. I loaded up Uber … £85-110 to Loughton… tempting. Very tempting.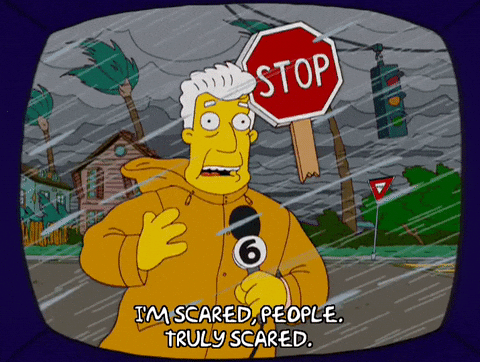 Of course, having found my big boy pants and braved the storm, it rained just long enough to soak me through before abating. I arrived in Loughton at 4.30am drenched and surrounded by very dry, confused looking volunteers and riders.
The next challenge was getting registered – A33 didn't exist and no one seemed sure how to resolve this. Danial to the rescue again! I was taken to a back room and handed my brevet and a rather fetching hand drawn number for my bike – I even had a few minutes spare to chat to some familiar faces (Tim Pickersgill on his fixed, Rich Leishman, who'd entered the race group at the last minute on a whim, and a few others).
There was a real mix of bikes and riders, but it certainly looked like there were a handful of very serious riders and I was keen to find Darren for a pep talk. I found Jasmijn, but no sign of Darren anywhere. We were corralled into the start pen. No Darren. Given some encouraging words. No Darren. 'Go'. No Darren.
Balls.
Consigned to riding without him, Jasmijn and I followed the horde through the gates… where, suddenly: Darren! We pulled to the side and watched the peloton gently float off down the road while Darren sprinted to the start to get signed in. I thought we'd be in for a serious chase to catch back on, but the peloton was moving at a fairly gentle pace and we were quickly back in the thick of it.
I know the average audaxer doesn't have much race experience, but I did expect those signing up for the 'race group' to perhaps be a little better at bunch riding and the lack of calls was giving me anxiety. A little way down the road, we rounded a fast flowing corner into the back of an almost stationary bunch. No warning, no shouts. I skidded and aimed for a clear patch of tarmac just off the side of the road. There was a small bridge with cobbles and rail tracks, so I can only assume the front riders heaved on the brakes and no warning was passed back. By this point I was pretty shook and resolved to force a selection into a smaller, safer group.
Darren and I had already agreed ahead of time that the A10 would be pretty quiet at that time in the morning and had decided to split from the group and take the direct route. With our TCR hats on, we'd assumed this was an obvious choice and that others would join us. They didn't. As the peloton swung right, Darren, Jasmijn and I continued straight on toward the A10 alone. Finally we could get onto the extensions and start working on a fast, smooth ride up the country.
It was, of course, at this point that my power meter decided to crap out. I alternated between overcooking and glass cranking and calls from Darren to the tune of 'half a log' (as in 'take half a log off the fire') became de rigueur. We both took long turns, pulling at a combined average of over 20mph and encountering near enough no traffic.
We made brilliant time to St Ives, arriving first and getting to be the guinea pigs for the exciting barcode sign in system… which didn't work. On any of our cards. Damn. Then the volunteers pointed out the carefully thought through layout of the control, asking us to pass through the food hall before exiting – 'can we not just go?', asked Darren. This became something of a theme for the ride – I was truly impressed by the level of thought that went into efficiently getting hundreds of people through controls as easily as possible, but it did mean bouncing controls was challenging.
Up to Spalding, the fenlands saw our speed increase further, now averaging over 21mph for the leg with a nice tailwind. I misjudged the length of the road into Spalding and left poor Darren on the front putting in an heroic tow before finally coming through and leading us into the town and the next control (who again, weren't yet expecting us and couldn't make our cards scan). This was probably the last control we took efficiently and the point at which we started conceding time and ground.
On the way into Louth, I became aware of a white car passing us fairly regularly on the route and it finally registered that the couple we'd been bumping into at every control so far were supporting a rider. They told us we'd been looking strong coming into the control and gave me some jovial grief for enjoying a quick ciggie break and can of coke while Darren and Jasmijn used the various facilities at the control. We weren't stopped long, but we were definitely relaxing the pace and losing a bit of the 'race' mentality.
This change in mindset was cemented in Barton Upon Humber, where the heavens opened for the first time and we decided to sit it out in the luxury of a bus shelter outside the Co-Op. At the time we told ourselves we were keeping ourselves dry so we could maintain speed by missing the passing storms… how little we knew. Still, a sit, some food and a healthy helping of caffeine did me good and once the weather had settled, we eased back into it, heading for the bridge.
At which point, we began playing the jacket on, jacket off game. It was too warm to comfortably ride in all our wet weather kit continuously, but strong squalls kept coming through that would have soaked us through without our rain gear.
At Pocklington, we were greeted by a photographer in the road. It turns out Darren had a mate in the area who'd popped out to drop off a McDonalds milkshake – note to self, next time have relatives and friends appear at controls with milkshakes.
Once again, we were in and out quite quickly and continued with our mad dash north. I don't remember much of the leg to Thirsk beyond the fact that it absolutely lashed down with rain. it was like being beaten with wet gravel and within moments we were all soaked through. Darren clearly wasn't sticking around and charged off down the road, while Jasmijn and I scrubbed a bit of speed through the worst of the weather, reeling Darren back in when it eased. We arrived at Thirsk absolutely drenched and feeling rather sorry for ourselves. Jasmijn somehow persuaded a volunteer to go and dry pretty much all of her kit under a hand drier (!) and we all tucked into some warm food.
By this point I was really starting to struggle with fatigue. I couldn't get warm and caffeine was having less and less influence on my ability to keep my eyes open. I had the world's strongest coffee, but couldn't bring myself to finish my food and mostly just sat around feeling miserable and looking sorry for myself. After a quick interview with the local paper, we were also caught by the next wave of riders – Anco, Luke and a few others. I thought this would be the low point of my ride, but far worse was to come before the night was out.
Knowing that I was on the way out, I warned Darren and Jasmijn I'd be taking a sleep at Brampton regardless. I didn't think it'd be physically possible to get any further than that, but I was keen to get over Yad Moss before calling it a day. With that in mind, I resolved to be as useful as possible before I became a hanger on, so put in a big tow to bring us to Barnard Castle. Once again, we hit the control first (to an extremely enthusiastic welcome from the volunteers!), but the gap back to Anco, Luke and pals was much much shorter this time and they set back out into the night before us.
We finally collected our thoughts and resolved to just slog up Yad Moss. Darren's not running on his original knees, Jasmijn's never been a huge fan of climbing and I was a wreck, so we actually made quite a well matched team heading up and even picked up another rider near the summit (I believe this was the supported rider who eventually came third). In the pitch black, surrounded by howling wind and with only the snow depth markers to guide you, Yad Moss is a horrible bastard of a climb. Darren was watching the elevation and calling the distance to the summit, but in my fatigued state I could have sworn the numbers were going the wrong way and the final five minutes of climbing lasted an eternity.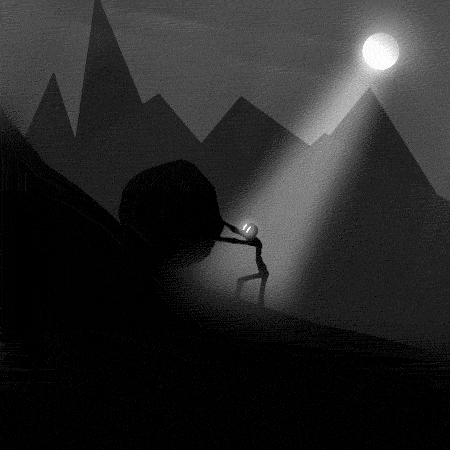 On the way up, Darren warned me he was planning on bombing down the other side and wanted to check I was OK with being dropped (I've come a cropper riding at speed in the dark before and was far too fatigued to be game for a poorly lit roller coaster descent – not to mention my light had taken on water and developed a fun feature whereby the beam would cut out if I hit a big enough bump). It took some persuading to encourage him to go have his fun and that I'd be fine meeting them at Brampton and then suddenly I was alone. The descent is largely shallow and sweeping and luckily I'd been forewarned about the cobbles at Alston, so passed through at snail's pace (it sounds like Darren's chamois might have needed a clean after he discovered the cobbles…) and just kept gently plugging away. By the end of the Pennines I was actually back with the group, but a huge onslaught of the dozies and some gentle rain saw me lose contact on the run into Brampton.
By the time I reached Brampton, I could see Darren and Jasmijn's bikes, but had no clue where they were and was frankly too tired to do anything about it. I bumbled through the control in a fugue state, eventually finding a friendly looking volunteer who offered to set me up with a bed. 'How long do you want?' 'Oh, I'd better only take half an hour' 'OK, so give me a time and I'll come wake you up' 'about 2.50?' 'that's 5 minutes from now' 'umm… my brain no work. Can you pick a time for me please?'. A few seconds later I was stripping off wet kit, my head hit the floor and I was out like a light.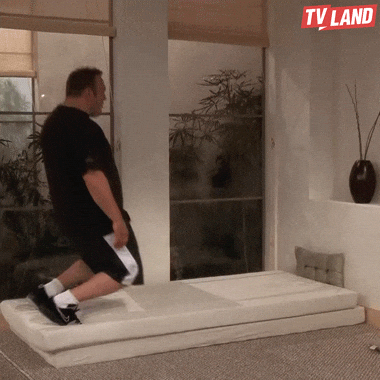 I was woken by a bright light in the face, completely disoriented and utterly exhausted. After a few minutes of scratching my head and pulling on wet kit, I'd remembered that I was riding LEL, it was early morning on Monday and there was still a long way to go. I still had no idea where Darren and Jasmijn were (I'd assumed they'd be long gone) but could hear it was absolutely chucking it down, so resolved to stay inside.
I went and sat in the loos for a good ten minutes. There was an attempt at drying kit, but mostly I just sat there trying to find my sanity and come up with a plan. A proper plan was too challenging, so I instead planned to find the food hall and figure it out from there.
Two of the sweetest volunteers I've ever encountered got me fed and gave me a couple of coke bottles and I slowly started coming round. It finally dawned on me that I should turn my mobile back on and as if by magic a text from Darren appeared – "we're sleeping til 3.55. Suggest you grab some food and we should be all done at the same time". Perfect! Although by this point I was starting to feel extremely guilty about derailing their ride – I certainly didn't feel like I deserved to be waited for.
The good luck continued and the biblical downpour we'd slept through began clearing as we got on the bikes and rolled out of the control. I even began to feel rested and put in a short turn… what a mistake. After 10 minutes of real positivity and thinking I was back on it, the dozies hit hard and I was relegated to sitting at the back alternating between slapping myself in the face and feeling like I was about to throw up. Darren found a truck stop he's used previously and we ground to an unceremonious stop. I sat outside and had stern words with myself while Darren and Jasmjin went inside to get a drink… and presumably work out a plan for leaving me at the next control with no hard feelings (certainly that's what I'd have been discussing if I'd been inside). Stern words had, I got out my trusty pocket radio, turned the dial to 11 and resolved to keep myself awake with the cheeriest pop garbage I could find.
The radio worked well and I felt comfortable tucked in at the back, so was a bit surprised when the group pulled into a service station. I'm still not sure if it was Darren and Jasmijn trying to preemptively look after me or if they themselves were tiring. Either way, having finally started to wake up a bit, the last thing I needed was a break and I mostly stood around outside trying to keep myself alert and waiting for the ride to resume.
When we reached Moffat, I spoke to Darren and explained that I would definitely need some more sleep, but that I wanted it to be at Edinburgh and just had to keep pushing (both he and Jasmijn seemed keen to use at least some of the control's facilities). He gave me his blessing to head straight out and we agreed to either meet on the road or at Edinburgh and I chased off after the rider ahead who had just left.
Despite pushing quite hard up the climb out of Moffat, the rider up the road gradually pulled further ahead until he was out of sight. I had a good view down the valley, but couldn't see Darren and Jasmijn, so settled into a rhythm and began tapping out the miles to Edinburgh.
Between the incredible scenery and the Radio One Breakfast Show roaring away in my left ear, I made good time and was fifth to arrive. I was shocked. I suck at maths when I'm with it, but in my exhaustion I'd assumed we must have conceded a great deal of ground and that we'd be right near the back end of the field. I was pleasantly surprised and knew this meant I could get a proper sleep – it took all my resolve not to book a bed for the foreseeable and jump straight into it.
Instead, I waited for Darren to arrive, gave him a quick update on our placing and then we both watched Jasmijn roll in and confused the volunteers by encouraging her to bunny hop the curb, which she duly declined (Jasmijn doesn't like to risk curbs and both Darren and I thought it was hilarious that the National 24 champion could be defeated by something as simple as a curb… we were tired and it seemed funny at the time).
Having spoken to Darren and Jasmijn, I decided to grab two hours sleep and fully expected them to be gone when I awoke. Once again, the second my head hit the mattress, I was asleep. I never made it through the full two hours, however, and something woke me about an hour later. I started pulling on my kit and one of the volunteers (literally the nicest lady ever, who looked after me amazingly for the duration of my time at Edinburgh) informed me that Darren and Jasmijn were just gearing up to leave. Fantastic! Gang's back together!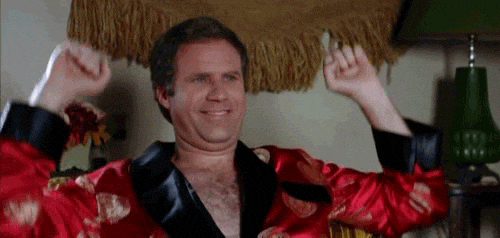 I was still feeling some serious guilt about slowing Darren and Jasmijn down, so told them I'd pop off down the road to visit a petrol station and catch them en-route. Darren asked me to pick up some ibuprofen for him and I assumed that would be the last time I'd see them – that they'd go flying down the road while I faffed at a petrol station and get the quick time they deserved, without the anchor here weighing them down.
But then something strange happened. We hit the first drag and I gently cruised past Darren and then past Jasmijn. Then a longer climb and the gap got bigger. We'd agreed ahead of time that we'd not wait at the top of climbs, so I just settled into a sensible tempo and headed up the road, occasionally looking back for signs of life.
On the road to Innerleithen I finally found that petrol station and grabbed some food for myself and some ibuprofen for Darren. As I left, I still hadn't seen any sign of them, so assumed they'd probably gone past and that I might see them at the control.
They hadn't. The controllers informed me I was now fourth on the road and I left the ibuprofen with them, asking them to pass it to Darren and let him know I'd wait at Barnard Castle, after the hills. As I left Innerleithen, I saw Darren and Jasmijn arriving, yelled about the ibuprofen and then settled back into my ride (starting to tire somewhat of the fact Radio One seemingly only has access to about six songs).
Shortly after, another rider caught me as I was climbing a seemingly never-ending, but quite gradual pass. He suggested that we work together, but having already caught me, was clearly more rested and riding better. His English wasn't great and my (anything other than English) isn't great, so I explained that my knee was hurting and encouraged him to head on up the road. I felt a bit guilty, but I struggle riding to anyone else's pace at the best of times and I really needed to just be on my own.
It was hard going, with heavy showers and strong winds, but before long I saw the flapping flags at the Buddhist Temple and knew the control at Eskdalemuir wasn't far. I cycled past a monk dressed all in red with a giant red golf umbrella and was ushered into the control just behind the now fourth rider, who had punctured on the way in.
We sat and ate some of the best soup I've ever tasted (nothing to do with being exhausted, cold and soaking wet, really) and chatted a bit about plans and timings. He was going to rest at Brampton and the volunteers said riders two and three weren't that far ahead, but Anco would be untouchable having passed many hours ago. We joked about me getting on the podium if I cracked on, but I was pretty content with fourth and felt it was unlikely I'd catch anyone else (for some reason the many hundreds of kilometres left didn't strike me as a long enough distance to make up time over…).
Before leaving the control, I managed to blag a roll up off one of the chefs. He was genuinely one of the nicest guys I'd met all trip – not a cyclist, but extremely interested in what we were all up to, keen to hear about the route and understand the challenge. I was too tired to notice while I was rolling, but it turns out there was a little something extra in with his tobacco – the poor guy seemed mortified when the unmistakable smell wafted off the roll up, but I thought it was hilarious and the tiniest pinch of weed imaginable was hardly going to affect my ride… who knows, it might even have numbed my aching joints a little! He told me to aim for the podium and try to at least steal second… I told him it was unlikely but that I'd try. I honestly think his motivational little chat is partly to blame for the fact I did indeed chase down second place.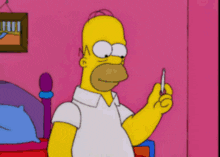 Before leaving, I once again left a message for Darren and Jasmijn, suggesting I might wait at Brampton rather than being too gung ho and pressing ahead (I wasn't sure on timings, but it seemed unlikely I'd get over Yad Moss in daylight, so I thought it might be best to get some sleep first. Later, I got the response 'Don't wait unless it's your strategy. We are very slow. That's ours! Go if you are strong' and I quickly went from 'winging it' to 'on a mission', determined to ride down a podium position.
On the road into Brampton I started seeing riders heading North and made a point of waving or giving a thumbs up to everyone I saw – in return I got cheers, caps being waved, bells being rung. It was amazing and I flew. All that positive energy washed over me and I suddenly felt rested and strong. I decided 'to hell with it, I'm going up Yad Moss while there's still some light', passed through Brampton Control in record time and headed off up the road churning out a steady 250-280 watts.
All the way up Yad Moss was an endless stream of cheering, waving and smiling riders. Even when the rain hit and the sun began to set. I stopped briefly in Alston to refuel at the petrol station and chat to a few of the riders. Somehow, no matter where in the world I am, I'll always find someone that knows Nick Clarke and tonight was no different, bumping into his colleague Jim and chatting about the National 24.
With darkness upon me, the cheering stopped, but the sight of so many riders still struggling up the climb buoyed me on. Approaching the summit I passed the pop up cafe and got a resounding cheer and then it was on into the night. On the descent my light cut out twice and I was very slow making my way to Barnard Castle, terrified I'd lose the light on a corner and be unable to avoid a crash.
Upon arriving at Barnard Castle, I was informed I was now in easy catching distance of third, so fourth had indeed stopped for his sleep at Brampton. I was so tired I couldn't work the tea urn and another marvellous helper filled my mug for me and made sure I was in one piece before going off to help the riders still heading north. I sat dazed for a good 15 minutes, trying to decide whether I needed a nap before heading back out into the night (but not before letting one poor sod know what he was in for climbing Yad Moss at this time of night).
Having left Barnard Castle at around 1am (heading the 'wrong way' according to a bunch of riders I met on the road!), it took me until 5.45am to get to Thirsk. It was an unbelievably tough night, with relentless dozies and plenty of lost moments where I stayed on the bike, but I don't think I stayed conscious. In the lost hours, I slept in a luxurious bus stop, a passable park bench and a filthy and wet grass verge. Every time I could only snatch the faintest, briefest whiff of sleep, but it somehow kept me going til the sun came up and by the time I arrived in Thirsk I was told I'd stolen third. He promptly arrived, took third back and dashed back off into the night.
I started getting ideas above my station and decided I was going to reel third back in permanently. I had a few hundred km to turn the screws and now that the sun was up, I was starting to feel more human again and the watts were slowly creeping back up. I settled down into the best aero tuck I could manage (which by this point must have looked like a narcoleptic octopus wrestling a wheelie bin) and headed for Pocklington.
The power numbers stayed high and the miles fell effortlessly. What felt like it should have been about a three hour transition was nearer two hours and I reached Pocklington having resolutely stolen third place. Third was now mine to lose and I was in my favourite position – the hunted, with an unknown aggressor chasing me down from an unknown distance at an unknown speed. Every move would now need to be efficient and purposeful, there was no way on earth I was going to concede my newly earned place.
So of course, I promptly stopped for a feast outside that same Co-Op at Barton-upon-Humber. I texted my father saying I'd stopped for lunch… it was 9.45am! While I was sat devouring ice cream and chicken sandwiches, a local lad headed over and asked what was with all the cyclists on funky bikes. I don't think he believed me when I told him I'd been in London two days ago, Edinburgh yesterday and was on my way back down. He told me he'd been reading about Guy Martin's Tour Divide and gave me some words of encouragement before walking off muttering about doing his own bike back up and going for a ride.
Having refuelled, the leg to Louth passed quickly and easily enough. The controllers jokingly told me I had to get second place and I explained how impossible that would be with the distance left and this being my first audax over 600km, oh and did I mention I've had no bleeding sleep?! But the seed was planted and I started getting time checks from Alice at home. Two down the road. Forget about Anco. Second place checked in two hours before you. The rider behind was an hour later into Pocklington. The rider behind that was another two hours.
My confidence levels were rising, right up to the point that I hit the flatlands and the bastard headwind. Oh shit. The chase is over. No matter how low I got on the bike, forward movement was limited. Even on fresh legs, that headwind would have been cruel, but after a thousand km, it was soul destroying. I pushed as hard as I could and stopped regularly to sit at the side of the road, screaming at the wind and cursing my bike. Each time, I'd allow myself about ten minutes, then jump back on and force myself to spend at least 30 minutes pushing into the relentless gale.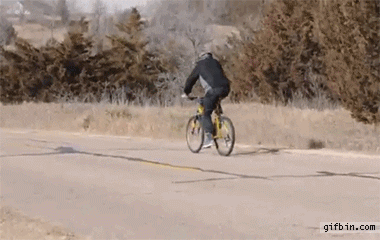 Finally, signs for Spalding appeared and I fought my way into the town. Presumably there's a complex one way system I didn't spot, as the signs took me round a massive diversion to get to the control. I'd completely lost my humour by the time I arrived… hopefully I didn't take it out on any of the volunteers. Alice had let me know I'd halved the time to second place and I was keen to get straight back on the road.
The mental boost from smashing second place's lead made the headwind feel trivial and I hunkered down in full chase mode. It was about this point that I started noticing the salt deposits in my shorts – I'd foolishly forgone any bag drops and was using the same set of kit for the full ride and, while the shorts had performed astoundingly, things were starting to rub. I found a quiet corner of a a field and had a fiddle with some wet wipes. Must have been quite the sight if anyone spotted me and sadly I'd left it so late that the clean up operation did little more than aggravate my skin and set in motion my gradual decline into the land of wrecked backsides.
When I finally arrived in St Ives I was informed second place had stopped for around 20 minutes, had a massage and was looking tired. Apparently I was the most 'with it' rider they'd had through, so I dread to think what state the other two were in! I grabbed two flapjacks and headed straight back out the door, determined to catch second place before the end of the guided busway.
I never found him on the busway, but I was drafted by some plonker on a Canondale, who kept staring at me while riding straight into the path of oncoming cyclists. Absolute berk that nearly caused 3 collisions in the space of 10 minutes. I was far too tired to have words, but couldn't believe anyone would be stupid enough to draft the stinky, clearly exhausted guy pushing down the busway at 19mph.
I really don't remember the run in to Great Easton and Loughton. I remember that my feet started hurting from the outskirts of Cambridge, that every single pedal stroke was like stepping on Lego bricks. Every bump in the road was like sitting on broken glass. Every single mile was pure willpower and the voice screaming 'stop and rest for five minutes' was relentless. I remember the volunteers at Great Easton telling me I was in second and I remember apologising for not sticking around and heading straight back out the door. I remember my front light refusing to take charge, that the roads were dark and I only had an hour and a half of light at the lowest setting. I remember screaming into the darkness on another god damn drag on the stupid winding road to Loughton.
Finally, I remember seeing a crowd of people standing by the school. Seeing my father and my girlfriend and being completely confused. Unable to decide if they were really there or if I'd fallen in a ditch and was now dreaming. Shaking hands with Anco and discussing the state of our feet, congratulating him on a truly outstanding ride. Desperately trying to converse with my family, but not being able to find any words and finally shuffling off to the shower blocks, barely able to walk on my shredded feet. Feeling more human, but terrified as a passenger in the car seeing roads moving past at inhuman speeds and finally closing my eyes and drifting off to sleep.